Supply Teachers
The NASUWT is committed to tackling the exploitation and discrimination of supply teachers by some supply agencies and schools.
The NASUWT recognises that supply teachers are committed and dedicated professionals who make a vital contribution to securing high educational standards for all children and young people.
The NASUWT recognises the deep concerns of supply teachers and works at school, local and national level to ensure that the interests of members working as supply teachers are represented effectively and that their particular needs and concerns are reflected in the development of its policy its advice and guidance.
---
Rate Your Supply Agency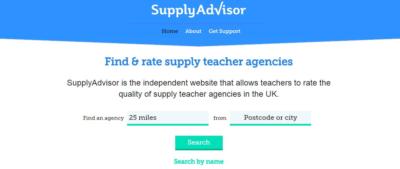 Have you had a particularly good or bad experience in your efforts to find supply work?

Visit www.supplyadvisor.co.uk and rate an agency according to pay, training, support and other factors so that your colleagues can benefit from your knowledge.