Nominations for the 2021 Young Activist Award will be open soon. Information about the Award and previous winners is below.

Until the nominations for the 2021 Awards formally open, please send the information to recruitment@mail.nasuwt.org.uk if you or your Local Association know of any young member who is undertaking exciting and innovative recruitment and organising tasks for the Union.
The Award
The Eamonn O'Kane Young Activist of the Year Award was created to:
encourage activism amongst young members;
recognise and celebrate the outstanding contribution of young members to the work of the NASUWT;
provide award winners with opportunities to broaden and develop their knowledge and experience of the NASUWT and the wider trade union movement.
Criteria
The nominee will have been successful in one or more of the areas listed below:
heightened the NASUWT's profile;
promoted the work of the NASUWT;
increased the membership of the NASUWT;
organised members in a workplace or wider constituency;
promoted trade union activism in a workplace or wider constituency;
delivered identifiable benefits to members and/or the NASUWT as an organisation.
2020 sees two members receive joint Young Activist Award
NASUWT activists Joshua Bale and Annkea Cadge were joint winners of the 2020 Recruitment Award for Young Activist of the Year.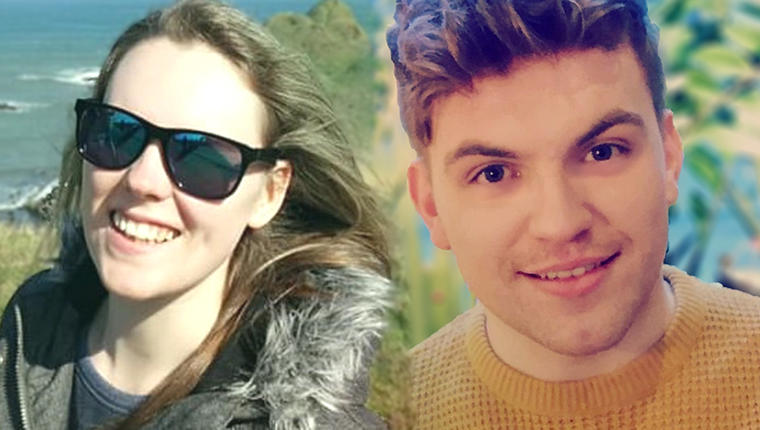 2019 activist receives Recruitment Award at Annual Conference in Belfast
Luke Donnelly was presented with the Young Activist of the Year 2019 by President Dave Kitchen at the NASUWT Annual Conference.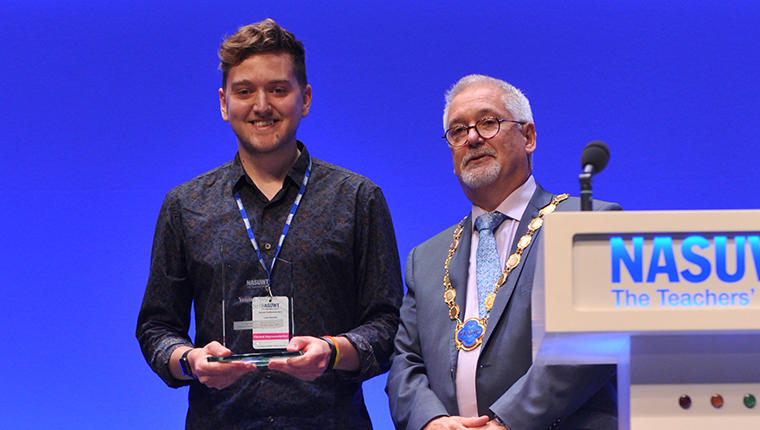 Sponsored by UIA Home Insurance.