Nominations for the NASUWT Activists Awards 2022 are opening soon. Why not bookmark this page and check back after 22 October?
---
NASUWT Health and Safety Representatives and Co-ordinators do sterling work, effectively utilising health and safety legislation to raise issues and ensuring resolutions are enacted by management.

The NASUWT is at the forefront of protecting the health, safety and welfare of teachers.

Teachers cannot teach and learners cannot learn in school premises that are unsafe, whether that is due to a poor physical environment, the actions or inactions of management, or the poor behaviour of learners.
The Award
The Health and Safety Representative Award is made each year to an individual judged to have made an exceptional contribution and shown outstanding effectiveness in their role as an NASUWT Health and Safety Representative.

Nominations must be made through Local Associations, so if there is someone you know who you believe is worthy of a nomination, please speak to your Local Association representatives.

Each nomination should include:
details of the most significant achievements in the area of health and safety;

information concerning the difference the nominee made for NASUWT members as a result of being an NASUWT Health and Safety Representative;

a brief statement on why the nominee became an NASUWT Health and Safety Representative;

details of how the nominee made a positive difference to teachers within the school or workplace.
The winner is presented with a plaque and £1,000 for their school during an awards ceremony at the NASUWT Annual Conference.
2021 Health and Safety Representative Award
Brendan McManus, Cumbria Federation, became the 'go-to' expert during the pandemic. He made himself available to help with Covid risk assessments and answer every question he was asked by email or in meetings for schools all over the county, as well as regularly attending Cumbria County Council meetings at both school and corporate level.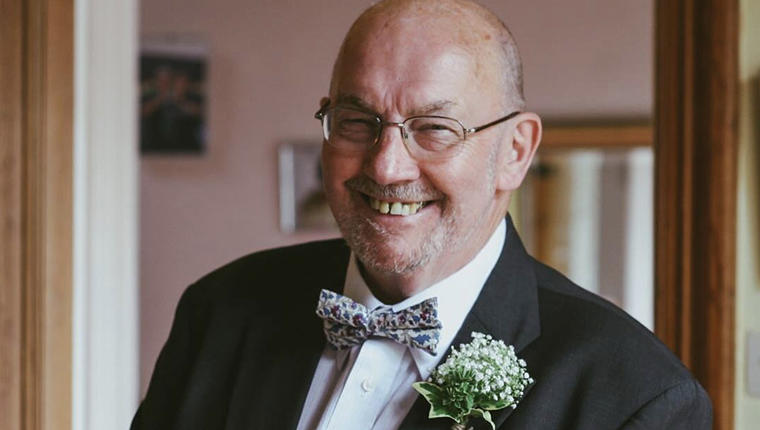 2019 Health and Safety Representative Award
Lawrence Tierney receives the Health and Safety Reps Award 2019 from President Dave Kitchen at the NASUWT Annual Conference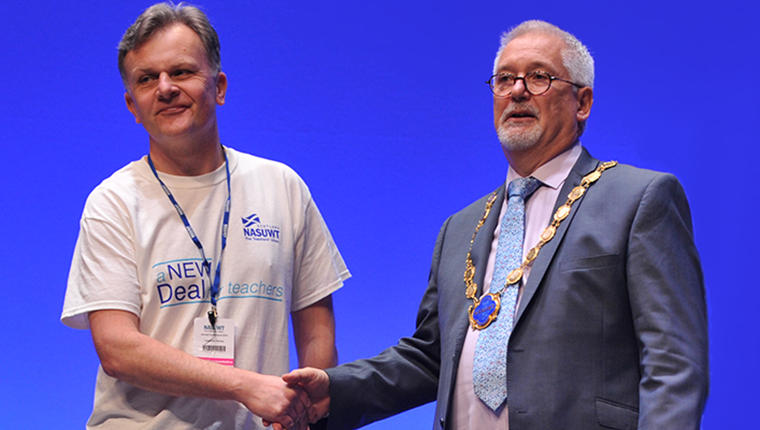 Sponsored by Thompsons Solicitors.