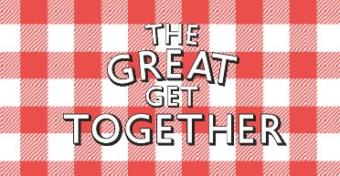 On the weekend of the 16th-18th June, The Great Get Together will be taking place across the UK and every school is invited to take part.

The Great Get Together is inspired by the MP Jo Cox who was tragically murdered last year.

Jo spent a lot of time in schools and truly believed in the importance of working with the younger generation and inspiring them to be good citizens in their communities.
How schools can get involved
On Friday 16th June, the team behind The Great Get Together are hoping schools across the country will join the celebrations by holding school assemblies to celebrate all we hold in common and educate about the importance of community cohesion.
Thousands of Great Get Together activities will be taking place across the country - ranging from street parties to barbecues, dog shows to scarecrow festivals, bake-offs to multi-faith iftars to break the Ramadan fast.
For further information, please visit
www.greatgettogether.org