A school which has 'led the way' in supporting the safe return of staff and pupils in the wake of the Coronavirus pandemic has been recognised for its commitment to working constructively with trade unions.

St Cuthbert's Catholic High School in St Helens has been given Valued Worker Scheme accreditation in recognition of its efforts to engage with the NASUWT and other education workforce unions.

The school was nominated for the accreditation by Mick Burrows, Assistant Secretary and Health and Safety Coordinator for St Helens & Newton NASUWT, as a result of the work undertaken by the school to plan for reopening to year 10 students following the COVID-19 pandemic.

Headteacher Cath Twist worked with site manager Wayne Kevlin to draw up detailed safety plans for the reopening of the school to year 10 students and some staff, following extensive consultation and discussions with staff and unions.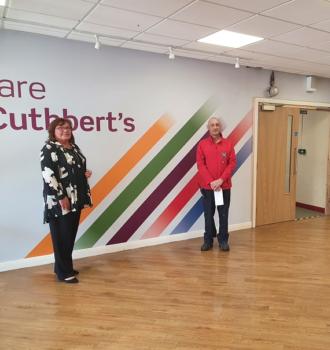 "Our site staff have been phenomenal and from a very early stage after the shutdown we began to work together to think about how we could reopen safely when the time came" Cath explained. "We undertook detailed risk assessments, created a model of the school and measured everything out to work out what we needed to change to incorporate social distancing."

Mindful of the fact that many staff were extremely anxious about returning to school Cath and the site team took videos and photos of their classrooms to send to staff to show them what it would look like once they came back and the safety measures they had put in place.

Mick and the NASUWT safety rep were invited into the school by Cath for a walk round to examine the changes which had been made.

"When Mick and our safety rep walked round the building we were able to show them how we had considered every eventuality and I think that allowed them, and the rest of the staff, to just feel instantly more confident and comfortable about coming back. At every stage we sought to involve everyone in our planning and communication and I think Mick was very pleased that we had gone to the level of detail we did and had considered and risk assessed every aspect of the school set up."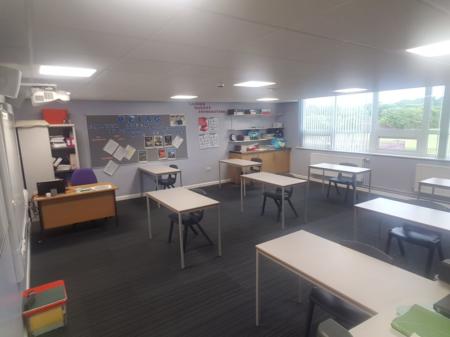 As Mick explains, "The aim of the Valued Workers Scheme is to encourage schools to cooperate with unions and Cath led the way. She was the first headteacher to invite me in as the local health and safety coordinator to look at the plans for reopening and she was very open in sharing the risk assessments with us and taking on board our comments and suggestions. Teachers with underlying health conditions were supported to work from home. There was a complete openness and willingness to work with us."

Cath says that having a positive relationship with trade unions reflects her belief in the importance of an open and transparent culture in the school, where wellbeing and a sense of community is the focus.

"I have always had a good relationship with the unions. I think that stems from the fact we are open and transparent in whatever we are doing in school and that we listen to the union reps. I think our reps feel they can have a discussion with us about any issues and we are proud to have that relationship. I would encourage staff to contact their union if they need them, I have never been afraid of union involvement in my school. The union reps in my school are very good at keeping me up to date with all the union advice so I have that guidance, which I welcome.

"We have had quite a lot of staff who were anxious about lockdown and all the changes. It has been a steep learning curve, but making sure that staff and students are protected has been at the centre. Our ethos is about putting staff and students at the centre of everything we do.

"As a school we do have a focus on staff wellbeing and I have tried to make sure that I have continued to communicate with all staff throughout lockdown and reopening to let them know that we are here for them, not just as an employer, but in terms of their wider wellbeing.

"It has been a very tough job and to get this recognition in the current situation has really highlighted the importance of working together and the effort we have put in to supporting the staff. I hope that staff do feel valued and I believe staff feel we have put everything in place to keep them as safe as possible."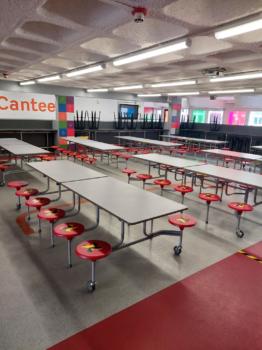 Cath is now looking ahead to the new academic year and ensuring that safety and welfare remains the priority as plans are put in place for the return of more students and staff.

"The challenge now is going to be the expectation of all students coming back in September and we will be making sure our risk assessment informs how we do this. We have a lot of preparation work to make sure staff and students come back in the right manner and I think we are almost looking at a reset initially because we have to recognise that we will have a lot of students and staff who have not been in school for a long time and students who have done varying degrees of learning during lockdown. They will need support to adjust to being back before we can start to think about bringing back the full curriculum."

The NASUWT will continue to work with the school to support members and students in returning to school safely and Mick is confident that the Valued Worker accreditation reflects the good relationship which will continue to flourish between the school and unions.

"I have no doubt that we will be able to continue to have a constructive relationship with the school and Cath has shown other headteachers in the area the way forward. Members can feel their safety is being taken care of and that is the first step on the road to a positive ongoing relationship in future."

The Valued Worker Scheme is an initiative jointly promoted by the NASUWT, GMB, UNISON and Unite to recognise those employers who do treat employees well and encouraging engagement with those that do not. The Scheme promotes the adoption of policies and practices that demonstrate employers' commitment to treating all employees fairly, equitably and with dignity through the adoption of six principles.

Find out more about the Valued Worker Scheme.