Promoting and boosting the numbers of Local Education Authority supply pools will help increase supply teacher pay and is a way of breaking the "stranglehold" of supply agencies in education, an NASUWT supply teacher member has said.

Dave Russell, who teaches in Merseyside, said supply pools paid teachers commensurate to their pay scales, skills and experience compared to supply agencies.
He was speaking about his experiences as a supply teacher and NASUWT member.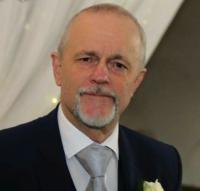 Dave is currently working in a secondary PRU and he stressed that all the staff from the senior leadership team right down to teaching assistant colleagues have made him feel part of the team and he has never felt better. His current agency also look after him.

The English and Media Studies teacher also works in secondary schools and has a lot of experience of PRUs. His experience highlights many of the challenges that are faced by NASUWT supply teacher members.

Dave said supply teachers were sometimes "made to feel like social lepers" in some schools but despite this were part of what he called the "wall of education" and without their crucial support this wall would collapse.
A key concern highlighted by NASUWT members is pay and supply teachers not getting rates reflecting their experience and skills but often having to take lower paid contracts and roles out of necessity.
Dave said: "Earlier this year the only roles that seemed to be available were for TAs and Cover Supervisor where I always finished up." He likened this to "exploitation and teaching on the cheap."
He added: "I have been gainfully employed as a practitioner of education across many schools both in the inner city and in semi-rural settings.
"But the rates I have been working for have often been less than a first year contracted teacher. I never refuse work unless of course I am double booked. The only time I am paid to scale is when I am working under the LEA supply pool."
LEA supply pools have reduced sharply for a number of reasons but particularly as supply agencies have taken over much of the supply market, schools increasingly go to agencies rather than supply pools for staff and the effects shrinking budgets and academisation on councils' ability to provide the education services they have in the past.
Dave, (64), hit out at the "hideous finders fees" often charged by supply agencies in order to release a teacher into a permanent job - something which the NASUWT campaigns hard against.

Often this means supply teachers miss out on the opportunity to work because schools cannot or will not pay these fees. But because of union action, the Government is now talking about the need to address the issue.

The NASUWT also promotes The Supply Register (TSR), an ethical alternative to supply teacher employment which is steadily increasing the number of schools and supply teachers signed up. It pays 90% of a teacher's salary to short term supply teachers and those working more than ten consecutive days at the same school are paid 100%.

Dave said he hasn't been able to find work with TSR in the last 12 months as he says they don't yet work with schools in his area. But The Supply Register stresses that if there are no schools in your area to contact them with a list of four or five schools and they will do their best to get in touch with them in an attempt to get placements.

Asked what needed to be done to ensure supply teachers get better pay he said: "We need to break the stranglehold that agencies have and promote and reintroduce LEA Supply Pools where we get paid commensurate to our scales, our skills and experience. We should be treated like professionals and not merely cannon-fodder."
Dave said school leaders and teacher colleagues can also help supply teachers when they come into a new school: "They could really help us by giving us access to SIMS, and up-to-date information about the classes we are going in to teach.
"Sometimes it's about more than telling us 'just to cover the class lesson with something'. I do feel that sometimes in some schools we are made to feel like social lepers."
While stressing it was a minority of schools, he did feel he played the role of "second fiddle".
He added: "Supply is a very lonely job. We have to hit the ground running, we are often ignored in the staff room, subjected to territorialism from contracted staff and being referred to as 'only supply.'
"The most annoying thing is that this attitude is displayed by such staff to their pupils. But this is not in every school though - just a minority."
But despite some negative experiences Dave is positive about the vital role supply teachers play in schools day in, day out.
He said: "I use the analogy of the 'wall of education' to illustrate the role we play by holding the bricks together, we are the mortar and without our valuable support and input the wall would collapse."

And he praised the role of the NASUWT which gave him a sense of belonging, providing CPD and networking events such as the Supply Teachers Consultation Conference. He said: "I see the union as an asset, who treat us like teachers, work hard on our behalf and do so much for us but I know there is so much more to do.
"The NASUWT is a great union and the only true teachers union, it gives us all golden opportunities to share, network and enjoy getting things done."