When NASUWT member Anesh Ramlugan describes the school he has been teaching at for the last 18 years he says he thinks of it as "an island, a beacon where children can come and experience things they don't get outside."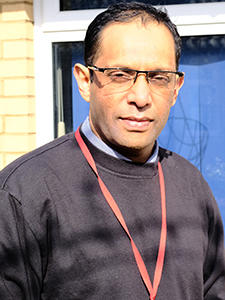 "Our school is at the heart of our community and we get children who come from all over the world, they definitely are in need," he says.

Anesh is describing Jubilee Wood Primary in Milton Keynes, which is a four form entry school and takes children from Reception through to Year Six.

With the enthusiastic support of headteacher Tony Berwick, Anesh has helped Jubilee Wood achieve Refugee Welcome Schools status, and it was the first school in Milton Keynes to gain the accreditation.

It is a programme developed by the NASUWT and Citizens UK to recognise the commitment and essential role of a school in supporting refugees to integrate into their communities.

Tom Bulman, a Citizens UK Community Organiser in Milton Keynes said: "Jubilee Wood is one of five schools signed up to Refugee Welcome Schools accreditation in Milton Keynes, and three more are preparing their applications. They're finding that the application process is straightforward and the experience is fulfilling for the whole school community."

Jubilee Wood opened in 2012 and is based on the sites of two former infant and junior schools. The Ofsted-rated Good school is located in the Fishermead Estate.

Fishermead is an area of Milton Keynes which has high levels of deprivation and crime with some of its residents living in overcrowded housing conditions.

Some of those are exploited by landlords and live in illegal houses of multiple occupancy with different families living on different floors in houses and flats.

The estate is also very diverse and includes newly-established communities from around the world alongside more established communities - there are more than 40 languages spoken by children at Jubilee Wood.

Anesh said: "I like to think Jubilee Wood is like an island, a beacon where children can come and experience things they don't get in the outside community.

"Children from other countries and particularly refugee children will know that Jubilee Wood has a proper programme in place and it has the commitment, the resources, the personnel and trained individuals who can welcome children and help them to integrate."

He was referring to a number of key changes the school has made based on its own circumstances and the challenges that come with serving diverse communities in an area of high deprivation.

The school puts significant resource into its English as an Additional Language (EAL) programme and provides English classes to children who can arrive at Jubilee Wood without the ability to speak any English.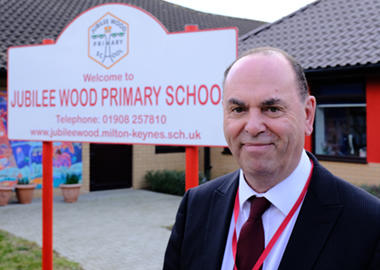 Tony, who has been headteacher since the school opened in 2012 explained: "Our school serves quite a diverse and transient population. We have a lot of children arriving randomly through the year. This year alone we have admitted upwards of 20 children who have arrived from abroad and have no English at all."

"The majority of children in this school do have EAL but also many are completely fluent. The levels of need are very diverse."

In addition to providing separate English classes for children and in some cases language support to their parents, Jubilee Wood provides children with Chromebooks, allowing children easier access to learning resources on the internet but also the chance to keep up with events and social and family networks abroad.

But smaller changes are being made which still have a big impact on the school's children and their parents.

Recently the school has restructured lunchtimes and put Halal meat on the menu, which Tony says has proved popular with Muslim parents and hasn't led to any controversy among non-Muslim parents.

The school also now no longer sends out anything on paper to homes: "The reason we do that is it is easily translatable on people's mobile phones on Google – so even if you don't speak English it can be translated in Lithuanian, Polish, Arabic, or whatever language.

"These are small things and changes where you ask yourself 'What can we do to make people's lives a bit better?"

It is this constant desire to see how the school can improve the lives of its pupils that meant it was keen to be accredited to the Refugee Welcome Schools programme.

Tony said: "When I first found out about the Refugee Welcome Schools initiative and what it wants schools to do I realised that this is what we do here – we do a lot of that already.

"It is not about the kudos for us - it was really a matter of celebrating and fine-tuning some of the things we do to get accredited and when you listen to our children talking about Refugee Welcome it is heartening and lovely."

His sentiments are echoed when listening to some of the pupils they talk about their classmates, some of whom have suffered very difficult experiences.

Members of the School Council discussed their feelings about welcoming children from other countries, who sometimes arrive from areas of the world that have experienced or are experiencing war.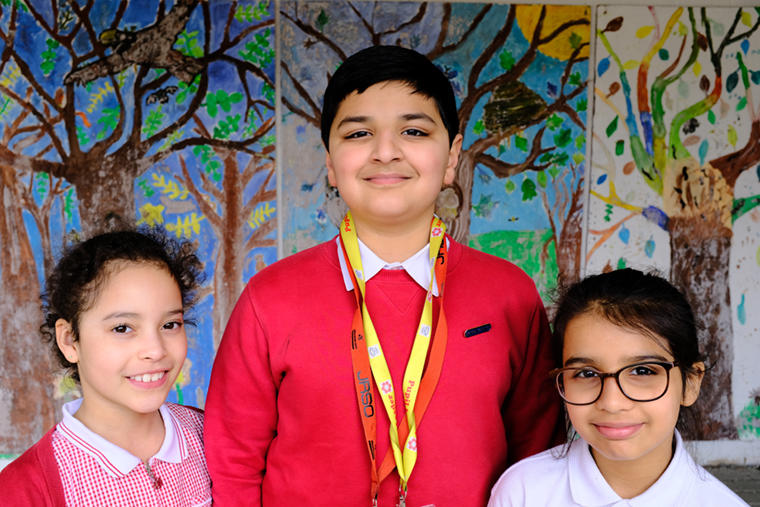 A boy from Year Six is one of a number of Pupil Leaders at Jubilee Wood whose role is to befriend and make new pupils feel at home as well as mediate in low-levels of conflict between children, but serious cases are always reported to teachers.

He said: "When children come to our school from other countries we give them a nice gentle, warm welcome. We show them round at break and at lunchtimes. If they can't speak English they get EAL classes, I spend most of my time with them."

And a girl from Year Five said: "Being from a refugee-based country I find that in other countries there are things happening like floods or war and people have to escape.

"At our school there is a welcome environment and children can be safe and have a better life. Its good kids are escaping war and coming to a school like ours so they can have a better education."

Listening to the pupils you get a real sense of their understanding of the complex issues faced by some of their classmates.

At a School Council meeting with Tom Bulman the children speak with a level of compassion and maturity that is a credit to the school.

And one eight-year-old girl perhaps summed up everything Jubilee Wood, despite the undoubted challenges it sometimes faces, has been highly successful at.

"I like my school because it welcomes everyone – it doesn't matter who you are," she said.