Never has there been a more important time for the issues of equality to be the focus of the NASUWT's attention and work, Acting General Secretary Chris Keates has said, during this time of unprecedented political turbulence nationally and internationally.

Delivering her keynote speech to nearly 500 BME teachers at a conference in Birmingham, Ms Keates said the "NASUWT has a long history of campaigning against far right groups", having worked to "secure the support of the wider trade union movement in this cause".

"As a union, we have put equalities at the heart of our mission of putting teachers first," she said, citing the example of the NASUWT being the first union to provide guidance to teachers facing hate crime following the EU referendum.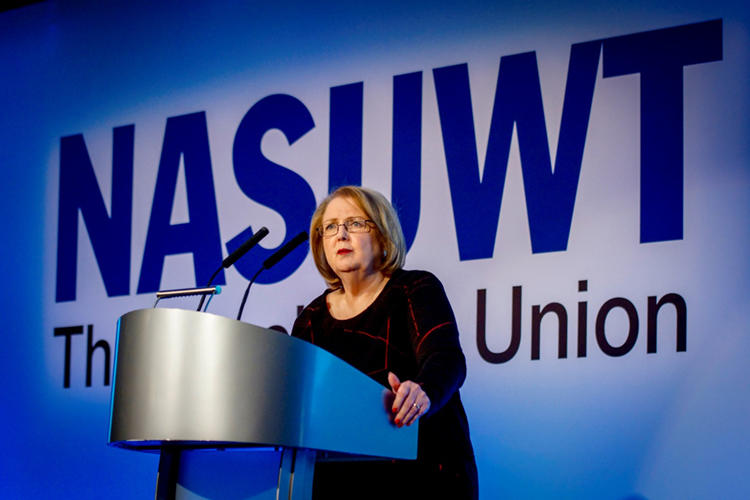 Adding to this, the NASUWT will continue to meet the wider challenges and issues, while supporting its members as part of the unions commitment to meeting the challenges they continue to face in the workplace.

Ms Keates told the BME Teachers' Consultation Conference: "We have drawn to attention of decision makers to the evidence of the increasing pay gap between teachers with protected characteristics and teachers generally, brought about as a result of reforms to the teachers' pay framework.

"We continue to campaign for an end to discriminatory pay flexibilities in schools which have been the key cause for decline.

"The greater the managerial discretion over pay decisions, the greater the opportunity for discrimination."

The NASUWT has also been at the forefront of actions to tackle sexual harassment and violence in the workplace, having exposed relentlessly the use of social media to assault teachers "with all too many examples of racial abuse being evident in the data we gathered."

Ms Keates highlighted that by far the most overwhelming concern of BME teachers and teachers generally is excessive workload.

85% of BME teachers say workload is their biggest concern, with over a third telling the NASUWT they are "crushed by punitive assessment and marking policies."

"It's about time ministers stop handwringing on this and took action on the practical suggestions the NASUWT has consistently made", Ms Keates said.

She concluded: "We have faced and will continue to face hostile governments and employers, but we have not only survived by thrived.

"With the strength and support of you, our members, and the strength of this Union, we will win the day."

The BME Teachers' Consultation Conference is the largest gathering of BME teachers in Europe. As well as hearing from the General Secretary, members took part in a real-time electronic poll on everyday racism, and had the opportunity to attend workshops on a number of key areas relating to their jobs and work-life balance.