While schools are making huge efforts to keep all pupils as safe as possible during the pandemic, the implications for some children can easily be overlooked. The National Deaf Children's Society (NDCS) is urging schools to ensure safety measures do not inadvertently disadvantage children with deafness and hearing loss.
There are at least 53,954 deaf children across the UK, with a high probability that a classroom, particularly in the primary years, will additionally have a child with temporary hearing loss due to conditions such as glue ear.
The pandemic and the safety measures schools have been required to put in place have presented particular challenges for deaf pupils, something the Chief Executive of NDCS, Susan Daniels, is concerned about.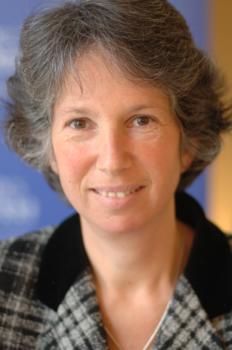 "We do recognise that this is a very challenging time for teachers and that they are working incredibly hard to keep school going for as many deaf children as possible, but we do want to make sure that deaf children are not disadvantaged by any changes which the virus has forced upon us" she says.

The increased use of face masks are proving a significant barrier for deaf pupils, with nearly half of parents in a recent NDCS survey saying they were having a negative impact on their child's learning. Susan is encouraging schools to speak to pupils and parents to work together to find ways to ensure deaf children are not disadvantaged, while maintaining the safety of all staff and pupils.

"It is so important that schools are talking to the child about what adjustments they can put in place. Teachers could use clear face masks, make sure they use technology such as radio aids and improve the listening environment by minimising background noise. Although clear face masks do make it much easier for many deaf children, sometimes they can muffle the sound and they may not work well for everyone so it is important that schools are talking to the child and their families about what works best, as well as drawing on support from Teachers of the Deaf.

"It is really important to focus on the individual needs of deaf children and focusing on how reasonable adjustments can be made to meet their needs, whether that is in the classroom, in the school environment or during online learning, talking to them and their families, rather than imposing blanket policies."

Susan says that Covid has exacerbated the difficulties many deaf children already experience in accessing specialist education support. The number of specialist Teachers of the Deaf is in steep decline, with half due to retire in the next 10 to 15 years.

"I think it is very difficult to expect mainstream teachers to be specialists in deafness and they do need to be able to draw on that support and that is under significant threat with local authority budget cuts. We have seen a steep decline in the number of Teachers of the Deaf and it is also an aging profession.

"We have put forward a proposal to the DfE for a bursary scheme for Teachers of the Deaf, unfortunately it is not something they have accepted at present but we are continuing to push for that. At the moment Teachers of the Deaf have a very special role to play because deafness is a low incidence need so when teachers do have a deaf child in their class they need to be able to draw on that specialist knowledge and support."

Read NDCS's guidance for schools on meeting the needs of deaf children during Covid-19
Signs of hearing loss
Signs for teachers to look out for in pupils include:
Does not respond when called
Constantly says "what?" or asks for speech to be repeated
Watches faces/lips intently
Doesn't always follow instructions straightaway
Often misunderstands or ignores instructions
Makes little or no contribution to group or activities or discussions
Watches what others are doing before doing it themselves
Complains about not being able to hear
Tires easily
Talks louder or softer than expected
Becomes easily frustrated
Seems startled when people come into their line of vision
Appears inattentive or as though daydreaming
More information about the signs of a hearing loss and what teachers can do if they have any concerns
Training as a Teacher of the Deaf
Sarah Cadieu is a Teacher of a Deaf for Rotherham Council and says it is "the most satisfying job any teacher could have."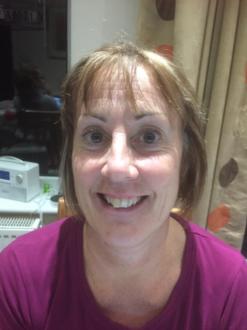 Sarah worked for 26 years as a mainstream key stage 1 teacher before being inspired to retrain after the birth of her daughter who was born profoundly deaf.
Her daughter was fitted with cochlear implants but never developed spoken language due to other disabilities. Sarah and her family learnt to sign with the support of the local authority and her daughter began attending a specialist school for the deaf in Doncaster.

These experiences, coupled with a desire for a career change, spurred Sarah to apply for a postgraduate diploma in deaf education at Manchester University, recommended by her daughter's school as one of the best providers of training in the field.

After studying for the Deaf Education PGDip full time, Sarah qualified and began working as a peripatetic Teacher of the Deaf in Rotherham. The peripatetic role involves advising and supporting mainstream teachers and school leaders on meeting the needs of deaf pupils, assessing the language needs and hearing levels of pupils and working with deaf pupils and their families to ensure they are supported.

Sarah says that while the job can be challenging, it is immensely rewarding to be able to make a positive difference to the lives of deaf pupils and their families.
"Making a difference to deaf children is the most rewarding job you can have. The job is varied and no two days are the same. I think this is what I was ready for in my career.

"The role of the Teacher of the Deaf is crucial in providing clear, evidence-based information to learners and families, enabling them to express their views and ensuring they can access professional and extended services."

The number of specialist Teachers of the Deaf is in steep decline, threatening the provision of this vital service to deaf pupils. Sarah wants to encourage teachers to consider moving into the field, saying: "Making a difference to the education and lives of deaf children and their families is the most satisfying job any teacher could have. Join the deaf education family and become an agent of change. It will be the most rewarding thing you have ever done."

Manchester University offers post-graduate training in becoming a Teacher of the Deaf. It is currently recruiting for September 2021